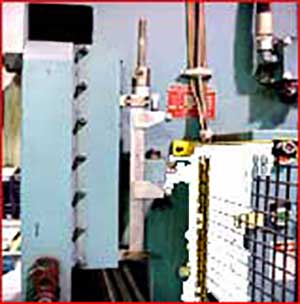 Program Description:

The Safeguarding of Machinery program goes beyond the legal requirements (Occupational Health & Safety Act) and the Canadian Standards Association safeguarding guidelines (Z432-04) for operators of industrial machinery.   The program explains when and where the safeguards are best used and why certain safeguards are more appropriate than others based of the types of machines.

Program Content:


Legal duties of the Occupational Health and Safety Act and Regulations
Key points of the Canadian Standards Association Z432-04 for Safeguarding of Machinery
The need for conducting risk assessments
mechanical hazards and control
Pre-shift inspections of machinery
Emergency stop devices
Importance of lockout procedures when required
Use of blocking devices
Types of guards and guarding devices
Other types of safeguarding devices
Theory test
Suggested Participants:

Machine operators, set-up personnel, supervisors, group leaders, and health & safety committee  

Program Duration:

½ day (maximum group size of 20 participants)



Who Conducts Safeguarding of Machinery training?

Only instructors with practical experience and theoretical knowledge deliver our program.  Simply reading the information and relaying it to students is not satisfactory.  An in-depth understanding of safeguarding is required to help ensure a safe working environment.

Where does the training take place?

We will conduct Safeguarding of Machinery training at you facility anywhere in North America.